Feeling a little overwhelmed at the office and looking to de-clutter and get organized? Here are 10 office products to inspire you to organized greatness!
12-Compartment Organizer with Mesh Drawers
Organize much? You'll enjoy every one of the 12 drawers here.
Master Vision Magnetic Calendar Combo Board, 48 x 18
So much organization in a shorter height, perfect for underneath overhead storage or in a cubicle. Feels like the best way to start a day. Right after coffee.
Post-It Full Adhesive Roll
Use it as a note or label! The Super Sticky adhesive sticks securely and removes cleanly and the dispenser allows you to pull and cut the perfect length every time. You can use it as a sticky note to leave reminders and notes, or use it as a label to identify rooms, doors, supply baskets, tool boxes, shelves, tubs, and more. The full adhesive back means  it won't peel up until you're ready to remove it!
Safco White Mesh Organizer
Use it as an inbox, a to-do box, or to keep on-going projects close at hand. Five 1″ wide vertical sections hold file folders, slim binders, magazines and more, while three 1″ horizontal sections accommodate any letter-size document. How fresh and fun is that white, right?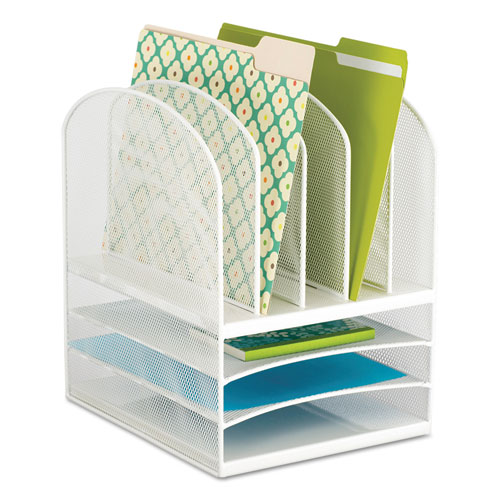 HON Flaghship File Cabinet
At 30″ high, this multipurpose filing and storage cabinet can also double as part of your worksurface. Check out the link for other configurations. And don't forget our Furniture Team can help you find just the right storage for your needs — just call 800-234-6605!
Smead Expanding Project Organizer
One of our favorites around the office — this has 10 pockets for keeping track of multiple projects — or multiple parts of a larger project. Keep track of project progress, contacts and notes, all in one place.
Pendaflex Assorted Clear Poly Index Folders
This 10-pack of file sleeves is a great way to put a visual with your ongoing projects. Durable poly folders have color-coded strips, plus white, write-on tab at top for color-coded organization.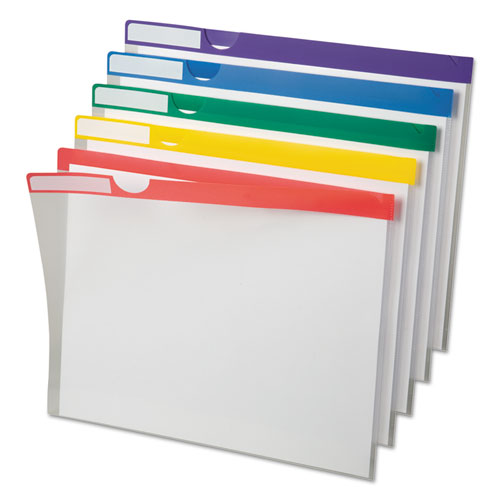 Smead Cascading Wall Organizer
Save desk space by utilizing often overlooked wall space! The six cascading pockets are removable to make viewing and access to documents easy, and an elastic cord closure allows you to contract all the pockets and secure them for transport. Bonus: It adds a pop of color to your workspace!
Safco Onyx Mesh Mobile File
Ever wish you could roll that file cabinet out of the way? This a great option, with two supply drawers, a file drawer, a top shelf, and sturdy casters to keep you rolling through your day.
Dymo LabelManager 500TS
Now THAT'S a label maker! This touchscreen, handheld label has a full-color screen that allows you to easily change fonts, format text, and add graphics to your customized labels. Compatible with labels from 1/4″ to 1″ widths, you've got a lot of options for getting everything labeled and in its place.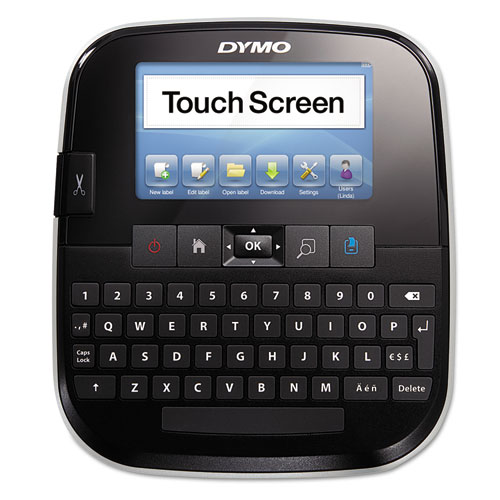 Shop the Perry Office Plus website at perryop.com for many more organization tools and supplies!